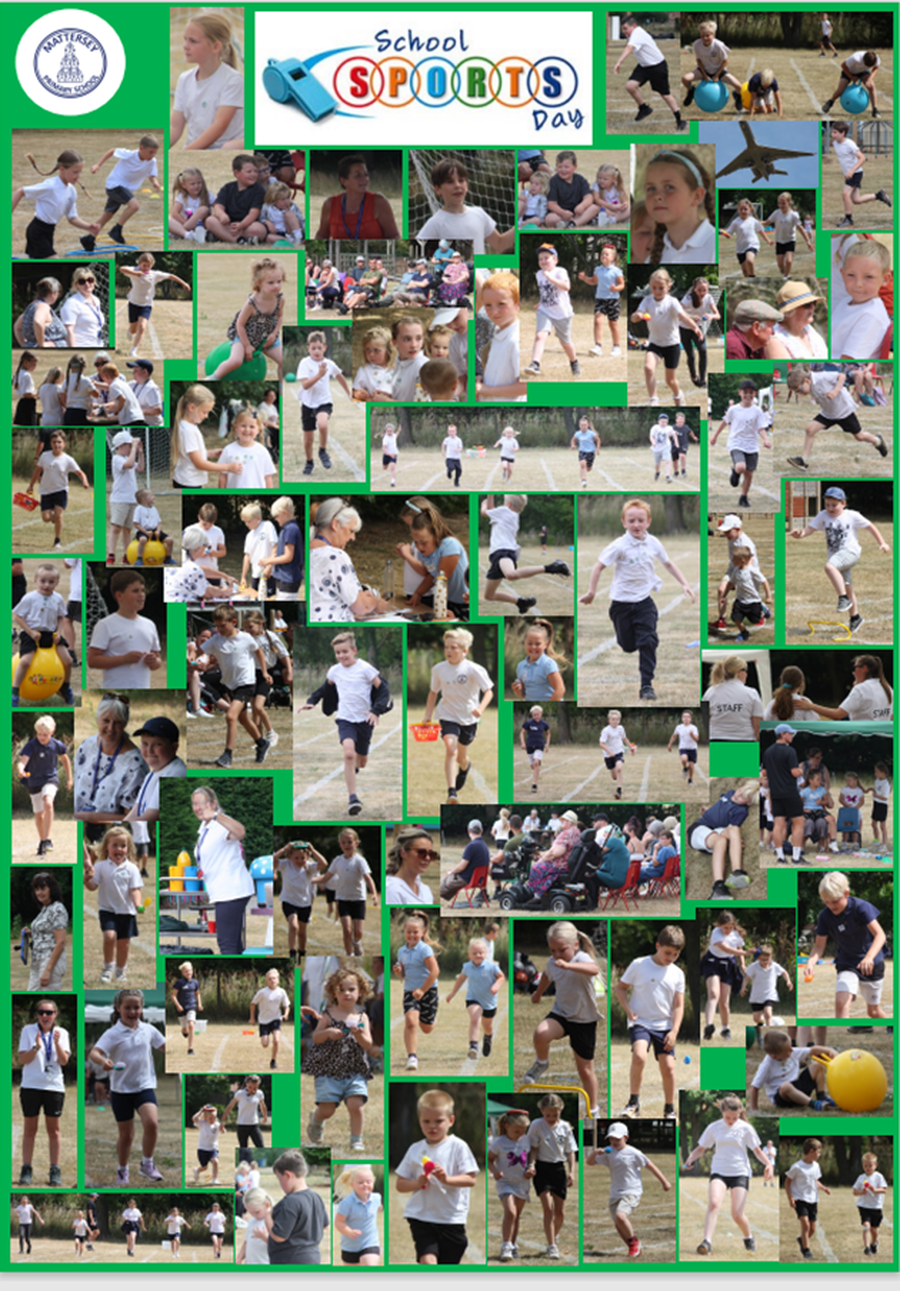 Whole School Sports Day July 2022
"Never say never because limits, like fears, are often just illusions.
Michael Jordan
Physical Education (PE)
At Mattersey, we intend to deliver a PE curriculum which is accessible to all and that will maximise the development of every child's physical ability and academic achievement. As prescribed in the National Curriculum, we intend for our programme of study to help pupils develop appropriate subject knowledge and vocabulary, which inspires them to succeed in physically demanding activities and competitive sport.
We have a specialist PE teacher on our staff team, Miss Cheyette, and, by delivering high-quality PE lessons, our pupils are equipped with knowledge and skills which supports their health and fitness. Children are provided with opportunities to compete in sports and other activities that build character and help to embed our What Matters at Mattersey values such as Teamwork, Respect, Resilience and Confidence.
We also use Kixx as our specialist PE provider and Coach Hayden runs a sports club every Thursday lunchtime, as well as teaching PE to all pupils across the afternoon. In the Spring term, Key Stage 2 pupils go swimming at Retford Leisure Centre on a Wednesday afternoon. We regularly participate in sporting events at our feeder school The Elizabethan Academy, as well as taking part in other events organised by Bassetlaw School Games.
Here is our curriculum overview for PE this year for all pupils from EYFS to Year 6:
Jingle Jog November 2022:
Year 2, 3 and 4 pupils visited Sherwood Pines to take part in the Jingle Jog organised by Bassetlaw School Games and had a wonderful time. All pupils completed the course in their Santa hats and showed true Mattersey perseverance and enthusiasm! We are all in the mood for Christmas now!
Sports Hall Athletics: Y5/6 November 2022
Year 5 and 6 pupils had a trip to the Elizabethan Academy to take part in their Sports Hall Athletics event. This event has become a yearly tradition and always offers our pupils a great opportunity to visit their feeder school, compete against other schools and work with the staff and students at the Elizabethan. Our pupils showed great enthusiasm, respect and team work and we were very proud of them...go Team Mattersey!
Key Stage 2 Boys Football Event: 2022
Boys from the Hive Class visited Retford Oaks Academy to take part in a Football event organised by Worksop Town FC. They had a wonderful time, demonstrating enthusiasm and resilience as they were put through their paces. Well done, boys!
Mega Rugby Festival: 2022
The Hive Class visited Retford Oaks Academy to take part in the Mega Rugby Festival. Great teamwork, enthusiasm and respect from our pupils.
Girls Football Event at Retford Oaks Academy: 2022
KS2 girls had a fabulous day at Retford Oaks taking part in the football event run by Worksop Town Academy. We definitely have some very talented footballers in school!
Dance Festival 2022:
Burrow Class had a fabulous time at the Elizabethan Academy's Dance Festival. They were enthusiastic and worked brilliantly as a team to share their Bollywood themed moves.
Orienteering at Worksop College:
Hive Class pupils took part in the Orienteering competition at Worksop College and did us proud with their team work, enthusiasm and impeccable behaviour.
Enrichment PE: archery with Miss Cheyette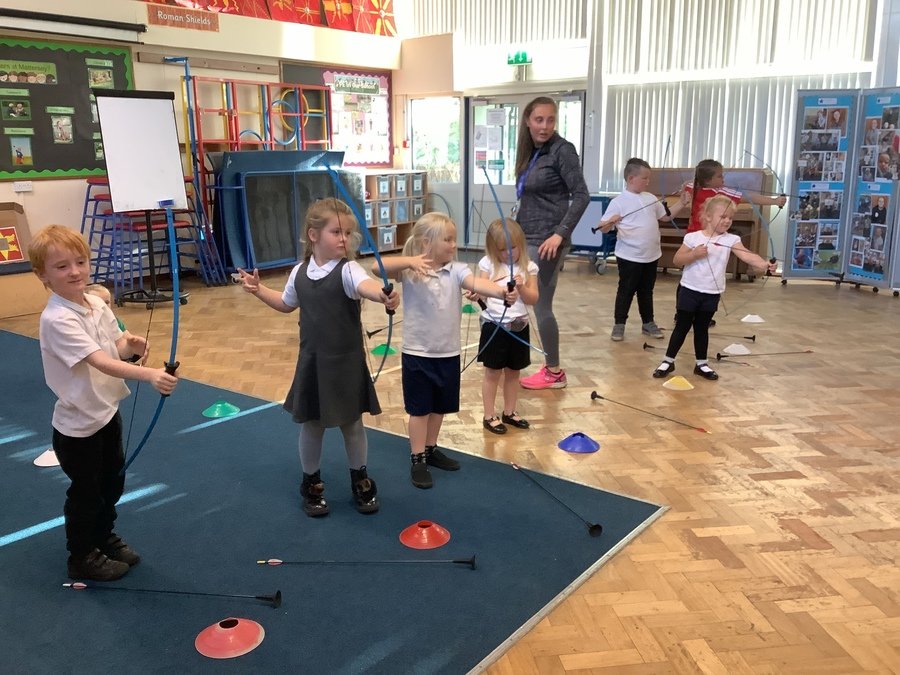 Tag Rugby: Here is our Key Stage 2 Tag Rugby team all ready to compete at Retford Rugby Club in the Tag Rugby Tournament organised by our feeder school. The Elizabethan Academy. We had been learning to play Tag Rugby in our PE lessons but this was the team's first tournament. We were so proud of their team work and enthusiasm. Go Team Mattersey!
Trampolining and Climbing: Our Year 5 pupils visited our feeder school, The Elizabethan Academy, to take part in a trampolining and Climbing event. They showed enthusiasm and resilience and were perfect ambassadors for Mattersey: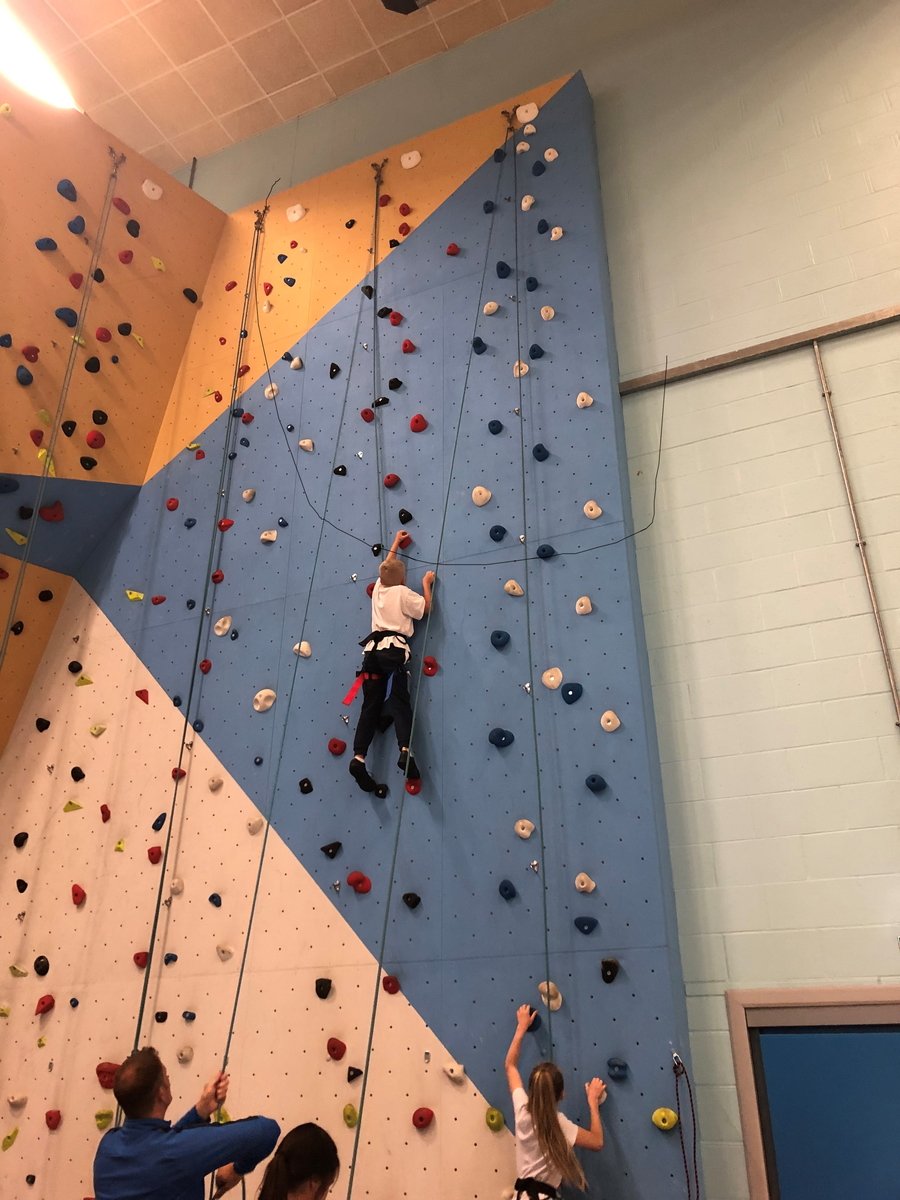 Thorpe Road
Mattersey
Doncaster
South Yorkshire
DN10 5ED
01777 817265
office28@mattersey.notts.sch.uk