What we do...
There many different ways you can help with the PTFA; whether you have lots of time to offer or not.
Some of the roles are time-consuming, although also rewarding. If you can't commit to a big job, look out for things you can do less frequently (eg running a stall at the summer fair, baking for a cake sale). And you can always support PTFA events by simply turning up.
Mattersey Primary has a Parent Teacher Friend Association (PTFA), which is an organisation of parents and staff. Its role is to encourage closer links between home and school. PTAs are best known for their fundraising work, but they have a useful social function too. Fundraising events provide an opportunity for parents, staff and pupils to get together.

At Mattersey all parents/carers and teachers are automatically members of the PTFA.
Our PTFA holds our annual general meeting at the start of each calendar year. At this meeting a committee is elected to run the PTFA – usually consisting of a chair, a vice-chair, a treasurer, a secretary and ordinary committee members. These ordinary members include at least one, and often two, parents from each class as 'class reps'. Their job is to pass on information from the PTA to other parents in their child's class.
PTA committees usually meet once a month and set up smaller working groups to organise individual events.
Our PTFA raises money through events. We often hold one main event each school term – for example, a Christmas fair in the winter, an Easter raffle in the spring, and a summer fair. Other PTFA events include craft events, discos, non-uniform days, cake sales and many more. We are always looking for new fundraising ideas.

Funds raised by the PTFA are intended to provide 'extras' not already provided by the school's main income – often 'fun things' that make learning more interesting and exciting.
The PTFA committee and the headteacher decide how to spend PTFA funds. Common items include computers, playground equipment, books and other smaller purchases such as presents for Father Christmas to distribute, Easter eggs, or prizes for competitions.
Our PTFA was relaunched in September 2015 in order to advance education by encouraging the fullest cooperation between home and school and to act as a voice for the needs of the children and the school itself.
Our vision:
The vision of the PTFA, here at Mattersey, is to enhance the education and futures of our children.
Our mission:
To be a voice for all parents, teachers and friends in strengthening our children's education

To provide credible, well researched and authoritative support to the school

To enable our PTFA to achieve more and serve their community

To innovate and inspire
Our values:
To be experts in all we do
To act with integrity
To support the school
To be innovative

If you think you might be interested in helping out with our school PTFA, please get in touch and/or attend one of our monthly meetings (details below) and/or register as a member on the ParentKind website (www.parentkind.org.uk). Our membership number is 16038 (current certificate below).

Contact details:
Please contact the PTFA either via the school on 01777 817265 or via email on ptfa@mattersey.notts.sch.uk

Mattersey PTFA have an EasyFundraising account which is the UK's biggest charity fundraising shopping site. It is simple to use and it is FREE. Since its launch the EasyFundraising website has helped thousands of good causes, like our PTFA, raise money simply by shopping online.

How does it work?
EasyFundraising turns your everyday online shopping into free donations for your favourite cause. How? Just start your online shopping first at EasyFundraising, then shop as normal. Their retailers will then make a small donation to say "thank you".

How to get started:
Simply go to our website which is registered with them and register your name and email address and get shopping:
https://www.easyfundraising.org.uk/causes/matterseyprimaryschoolptfa

By shopping online through the EasyFundraising website you will be helping us raise funds for our children's school to spend on things such as playground equipment, extra-curricula trips and visits as well as social events, etc.
Please do register and if you have any queries, please do not hesitate to contact either the General Office or any PTFA Committee member.
They have 3,493 retailers to choose from (below are just a few):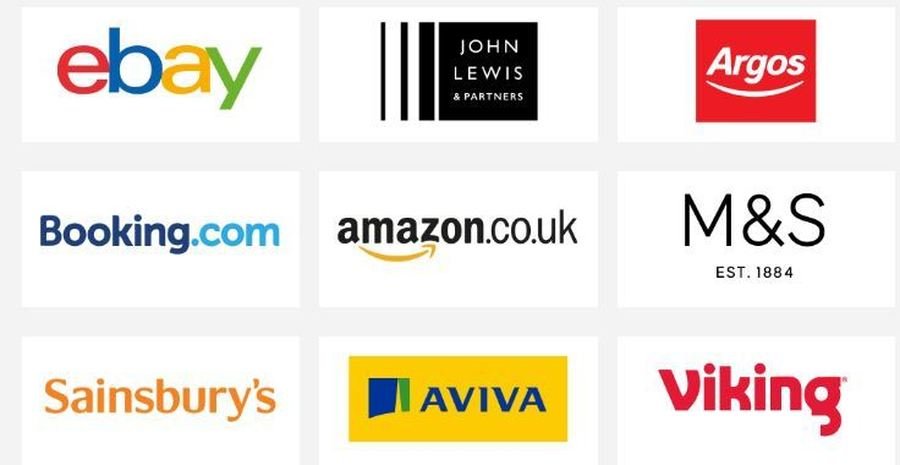 Committee Members (2022/23)
The AGM was held on Friday 14 October 2022, at 2pm, where Committee Members were nominated and voted in.
Chair:

Mrs Andrea Hills

Treasurer:

Miss Claudia Tootell

Mrs Billie Clarricoates-Clarkson

Secretary:

Mr Chris Clarkson

Staff:

Mrs Lucy Wilson
For more detail on the specific roles of our committee members, please click on the link below:


The current membership can be viewed by visiting:
You will need to register your email against Mattersey's PTFA membership number 16038, but once you have done this, you will have access to lots of information and resources.
Meetings, Minutes and Reports
PTFA Documents
Thorpe Road
Mattersey
Doncaster
South Yorkshire
DN10 5ED
01777 817265
office28@mattersey.notts.sch.uk