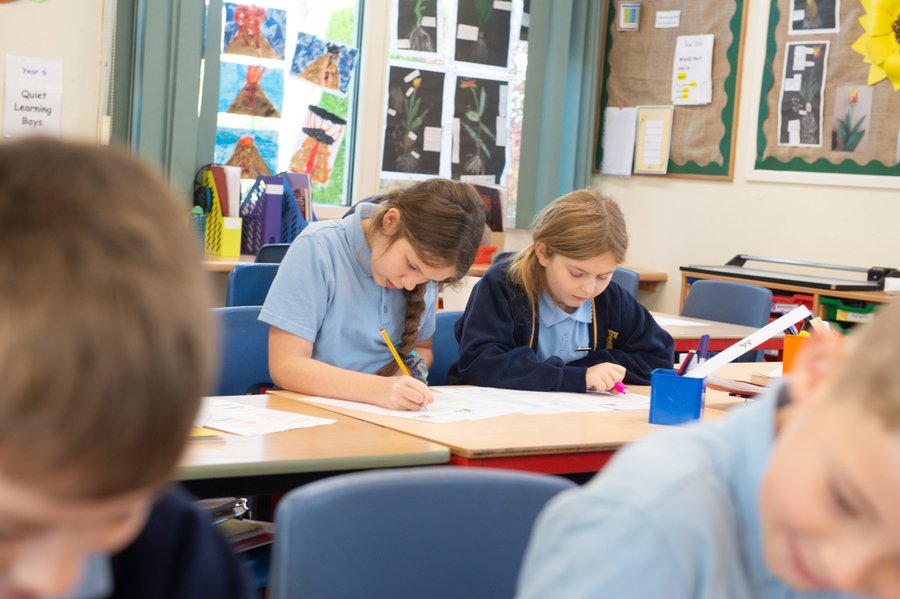 Class 2 - The Hive (Year 3, 4, 5 and 6)




Class Teacher: Miss Cheyette
All pupils in Key Stage 2 are taught in The Hive Class. Every morning the timetable includes English, SPAG (Spelling, Punctuation and Grammar), Reading and Maths. Pupils are grouped into Year 3/4 and Year 5/6 cohorts for these subjects and taught by Miss Cheyette and Mrs Wilson.
The other curriculum subjects are taught on a four-year rolling programme and linked to topics- we also link all of our learning together with suitable and engaging texts as we strongly believe that books are great hooks to engage children in their learning.
For the Spring term, PE is on a Tuesday and a Friday so pupils will need their full PE kit in school.
Here is our timetable of learning for the Spring term 1:
Hive Timetable Spring 2023.pdf
Curriculum overview of learning for the academic year 2022/2023.
Home learning and Independent learning:
Pupils are set new spellings every week and are expected to practise at home and in school. Weekly spellings will be put in their diaries. Pupils should aim to read at least 3 times a week and record this in their diaries. This will earn pupils Dojo points which means they can use them to work towards the rewards in our rewards cabinet.
All pupils have their logins for IXL and Times Table Rockstars in their diaries. We use these tools to revise and practise knowledge of Maths, English and Times tables both in school and for our home learning.
DAaRT: LIFE SKILLS EDUCATION:
Year 5/6 pupils in the Hive have just completed the 10 week DAaRT programme with Officer Manson. They showed maturity, resilience and independence working in the sessions covering a range of important topics from drugs and alcohol awareness, and knife crime, to e-safety and keeping safe. These are all part of our PSHE curriculum and it is so important for pupils to have the correct knowledge and develop strategies for how they might cope with peer pressure. As pupils move into upper key stage 2, we feel this is the right time for them to learn about these issues as they prepare for their transition to secondary school. The pupils held their DAaRT graduation inviting parents and families into school to learn all about their work.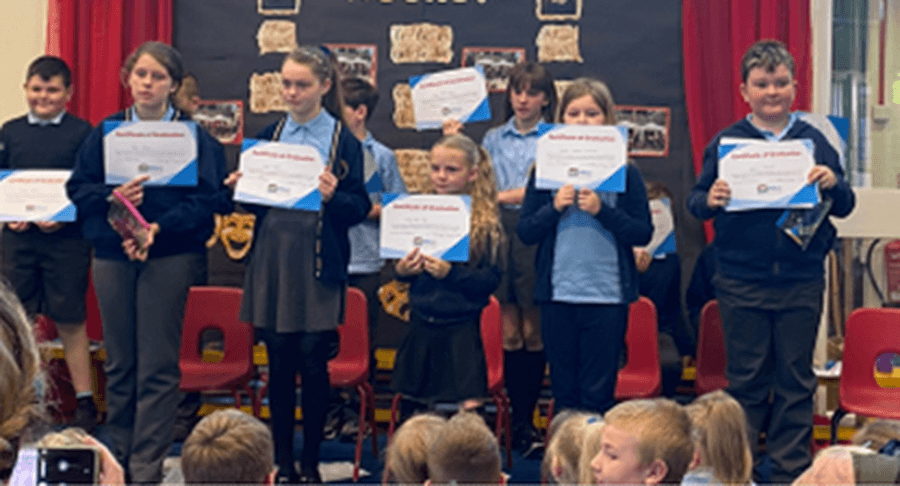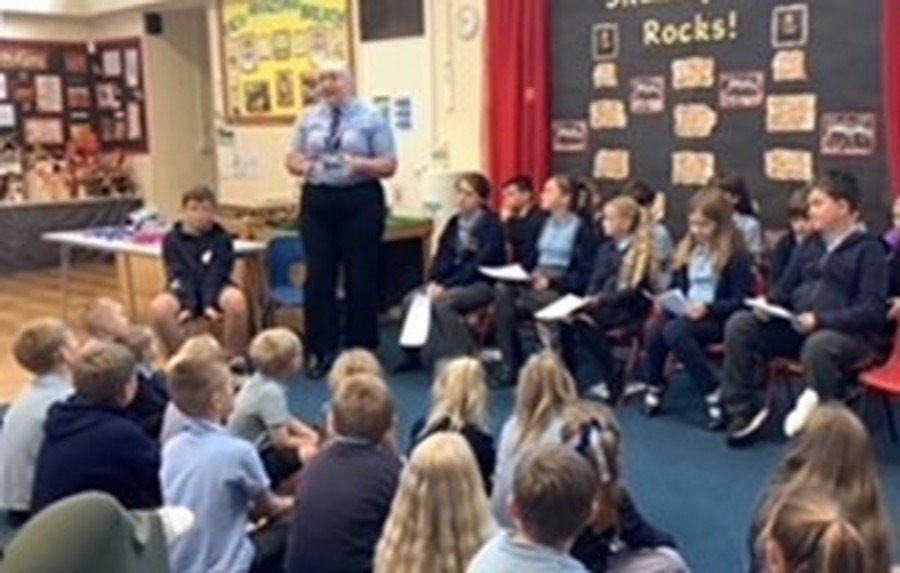 The Hive Class enjoyed their Christmas themed Design and Technology work- baking cookies! They were working on their Food technology knowledge and skills: weigh out ingredients and follow a given recipe to create a dish. Know how to be hygienic and safe in the kitchen. Best of all, they were baking for a special family member to take home as a gift!
This week in Science, we've been investigating vitamin C as part of our work on nutrition. Pupils used an iodine solution to compare vitamin C levels in different juices and worked in groups to identify food groups and nutrients.
Autumn term 2021: we are developing our physical and map reading skills this term with our Orienteering topic. Orienteering is an exciting and challenging outdoor sport that exercises the mind and the body. The aim is to navigate between control points marked on an orienteering map. Mr Parkinson from Ranby Prep school is coming into school each Friday to run our orienteering sessions. Our beautiful school field is the perfect location.
The Hive Class really enjoy practical and group work:
Thorpe Road
Mattersey
Doncaster
South Yorkshire
DN10 5ED
01777 817265
office28@mattersey.notts.sch.uk